Corporate & Personal
Debt Solutions
Solutions for you or your business
Corporate Administration
Members' voluntary liquidation
A simple cost effective means of finalising solvent company's affairs and distributing company's assets to shareholders.
Secured Creditor Appointment
Acting as agent for the mortgagee
The sale process will be conducted professionally and you will be kept fully informed of each phase of the sales process.
Corporate Informal Services
Improvement management
Using analysis and planning we help troubled companies to identify the reasons for failing performance and provide the tool to rectify them.
Corporate informal services also include:
Pre-lending assessments.
Performance monitoring.
Negotiating with financiers.
Informal debt agreements.
Investigative accounting.
Risk analysis.
Personal Informal Services
Realistic and practical solutions for when your circumstances change.
Informal debt agreements.
Mediation with your creditors.
Negotiations with your creditors.
Personal budget review.
Business Advisory
Take advantage of your
business's potential
Business Improvement Strategies
Cash flow management
Develop and maint

ain

cash flow forecast versus actual reporting.

Active management of accounts receivable and accounts payable cycles.
Review and assess short term financing options.
Monitor and implement financial controls.
Cost reduction
Labour restructuring.
Supply chain management.
Overhead review and management.
Engaging employees to participate in cost improvement strategies development.
Productivity improvement
Review of internal performance and workflow management.
Review customer relationship management processes.
Review outsourcing opportunities.
Encourage employees to take an active role in improving productivity.
Divestment
Sale of non-core assets.
Sale of business divisions.
Sale of business.
Management and business mentoring
A confidential working relationship with business owners focusing on business position & direction, leadership, culture & people, marketing & sales, systems & processes and financials.
Business Plan Preparation and Review
A good business plan can help your business secure finance, define the direction of your business and create strategies to achieve your goals.
Accounting
Make the best decisions
for your business
Management Reporting
To understand your businesses financial position you need timely, accurate and relevant information designed to assist in the strategic and operational management of your business.
With management reporting packages tailored to suit your business, you will benefit from:
Improved decision making.
Improved management success.
More efficient use of resources.
Increased confidence in the quality of management decisions.
Improved responsiveness to issues as they arise.
We also provide
Bookkeeping services.
Payroll coordination.
Accounts receivable recovery plans.
Preparation of minutes for directors and member's meetings.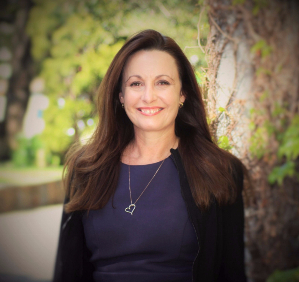 Kerry Fry
Director
Kerry can help improve your business position, develop new strategy and implement through people, systems and processes.